Sisig Recipe
by Foodamn Philippines
Meat or seafood grilled dish ("sisig) is one of Filipino's favorite meal, beer match or comfort food. :) We are sharing our home-cooked sisig recipe, we made at least three different sisig dish --- the Maskara (pork ear/face - mask) Sisig, Pusit Sisig (Squid) also called "Ginulat" and Baliwag (brand) style Liempo Sisig.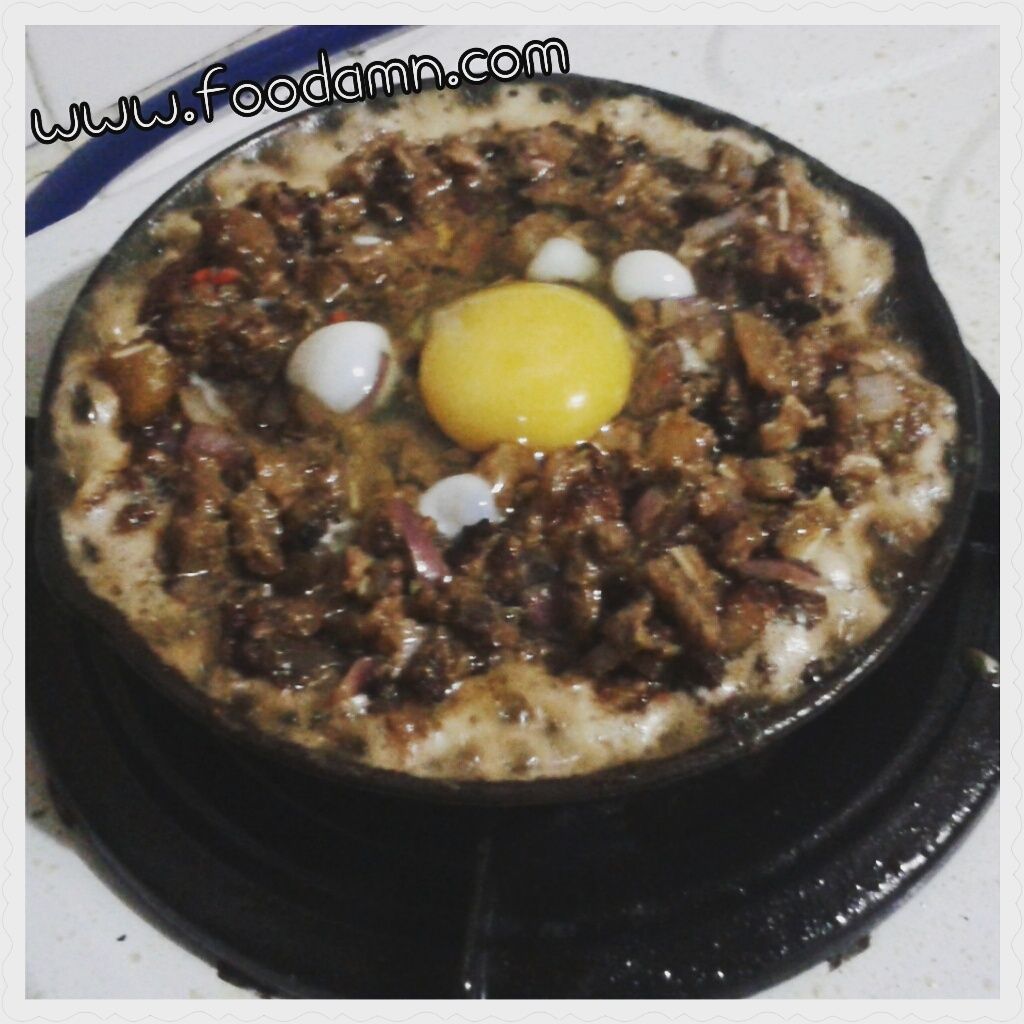 Pork Maskara Sisig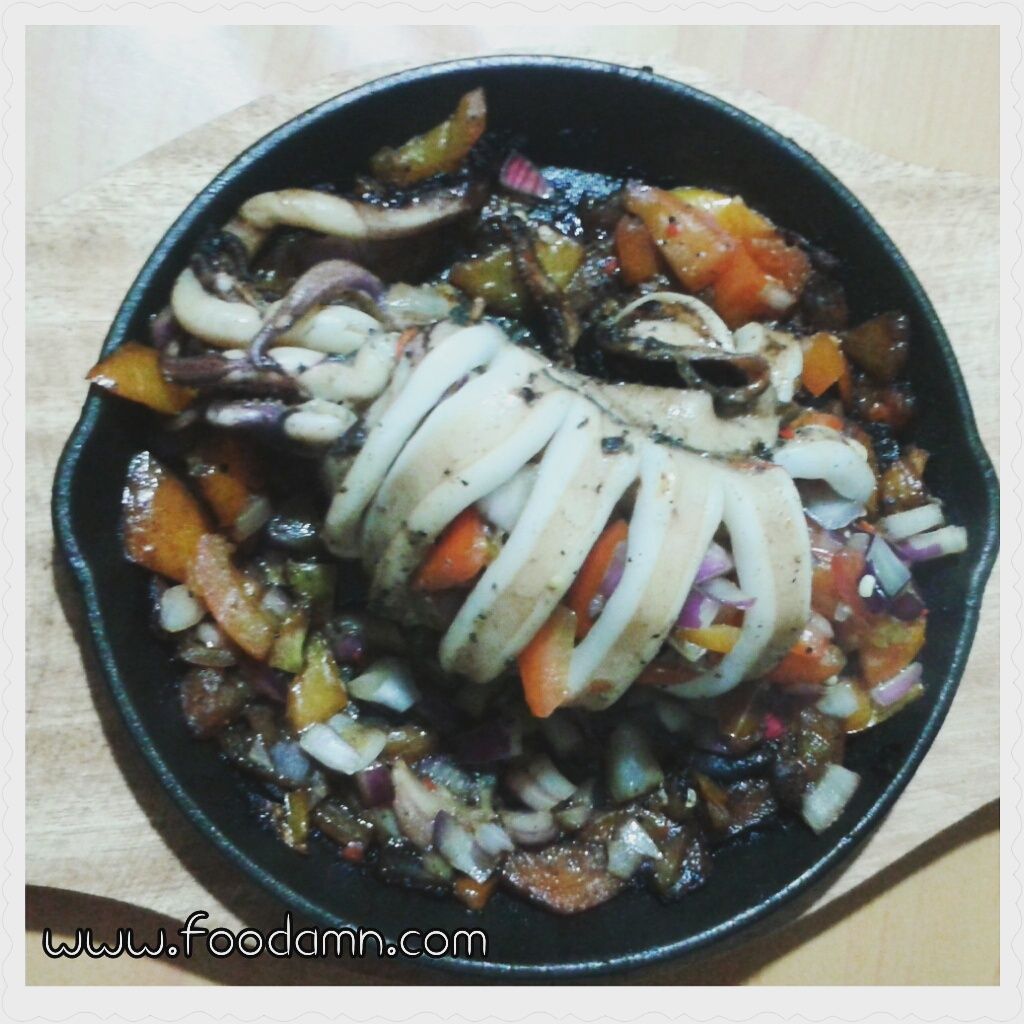 Pusit Sisig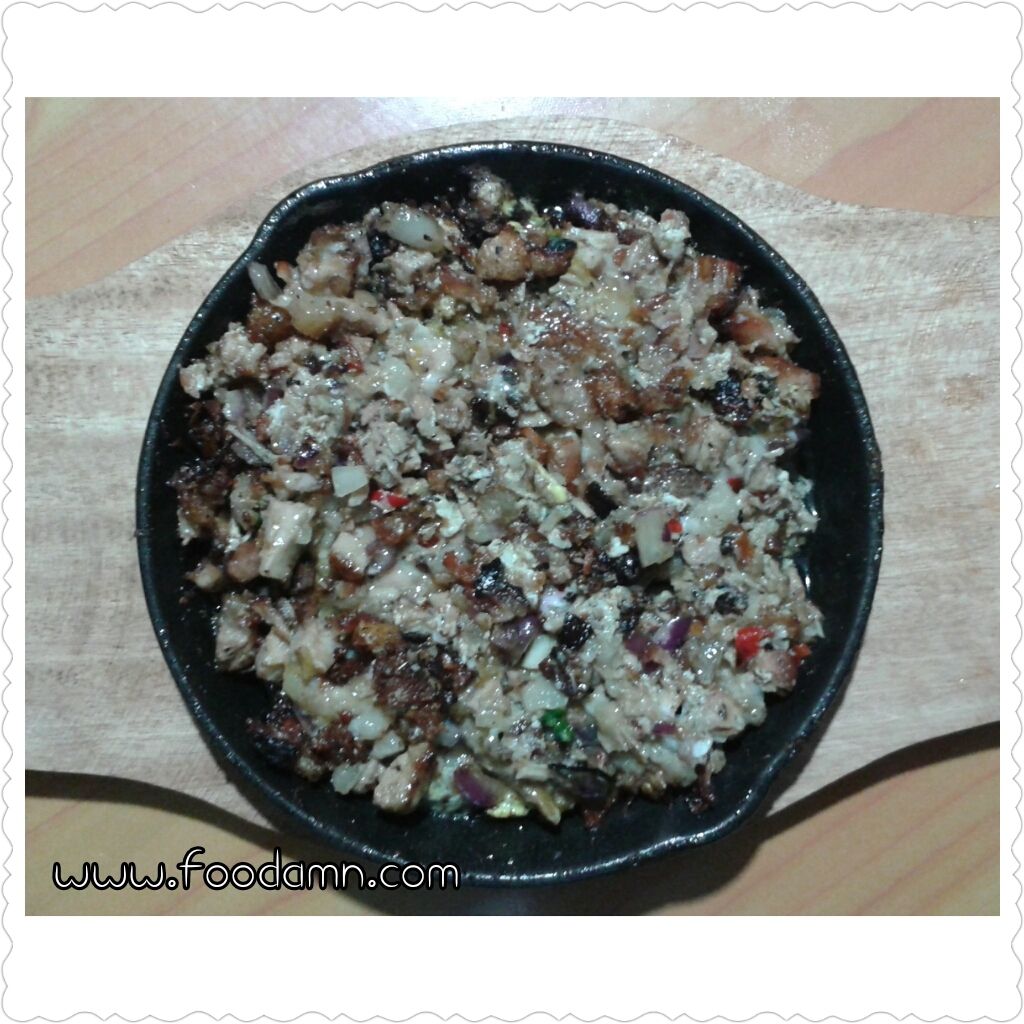 Crispy Sisig (Liempo Style)
Making sisig is time-consuming, for maskara sisig alone it requires detailed cleaning (washing, shaving) to peel off dirt. Then boiling, broiling, and toasting before you can mix together all the ingredients.
Recipe for Liempo or Pork Maskara
Ingredients:
Pork meat - charcoal broiled
Onions - 2 pieces
Mayonnaise - 3 Tablespoon
Pepper and salt to taste
Soy Sauce - 1 tablespoo
Butter - 1 tablespoon
Siling labuyo - 3-5 pieces
egg - 1
Ox brain (optional)
Pork liver (optional), charcoal broiled
Pork mask sisig procedure
Procedure:
Boil meat to become tender.
Drain excess water.
Charcoal broiled meat and liver for 15 minutes, let it cool.
Toast for 30 minutes in an oven toaster
Chopped meat into desired size (squared)
Mix meat with pepper and salt, soy sauce
Follow with mayo,
Add onions and mix well
Add chili peppers
Pre-heat grilling plate to high temperature. Once hot set fire on medium then add butter and sisig mixture. Mix well to avoid overcooking. When serving the grilled dish add egg and continue mixing sisig until it becomes crispy.
Pusit Sisig Recipe
The difference with squid or pusit sisig you add chopped tomatoes and fill-up the squid with onions, tomatoes, seasoning and chili peppers. Lock the opening with a toothpick. Do not add ox brain and liver.
P.S.
With a hint of Filipino exotic food and truly Filipino foods made for your visual appetites. Originally created by Green Dei of Foodamn Philippines and Green Dei Media PH.

Foodamn Philippines
Founder, Daryll (Green Dei)
Follow
https://twitter.com/GreenDei
Like
Foodamn Philippines
Official Facebook Page: https://www.facebook.com/FoodamnPhilippines
If you guys have tips on exotic food and recipes, write us at darylldial(at)gmail(dot)com
Disclosure: This is a Foodamn Philippines' personal post. Regardless, all opinions/photo are my own; may or may not differ from yours. I only recommend, discuss or introduce my reader to products/services/businesses I would or do use myself.