MERRY MOO: Artisanal Ice Cream in a Blink
by Foodamn Philippines
"Life is like ice cream, enjoy it before it melts!"
Cow figures always seems to share a good vibe, when I saw Merry Moo's happy cow logo (reminded me of Laughing cow cheese too!) I got the feeling we'll be having a great time mooing around their unique flavors.
Merry Moo's bestseller flavors: Sea Salt Caramel and Avocado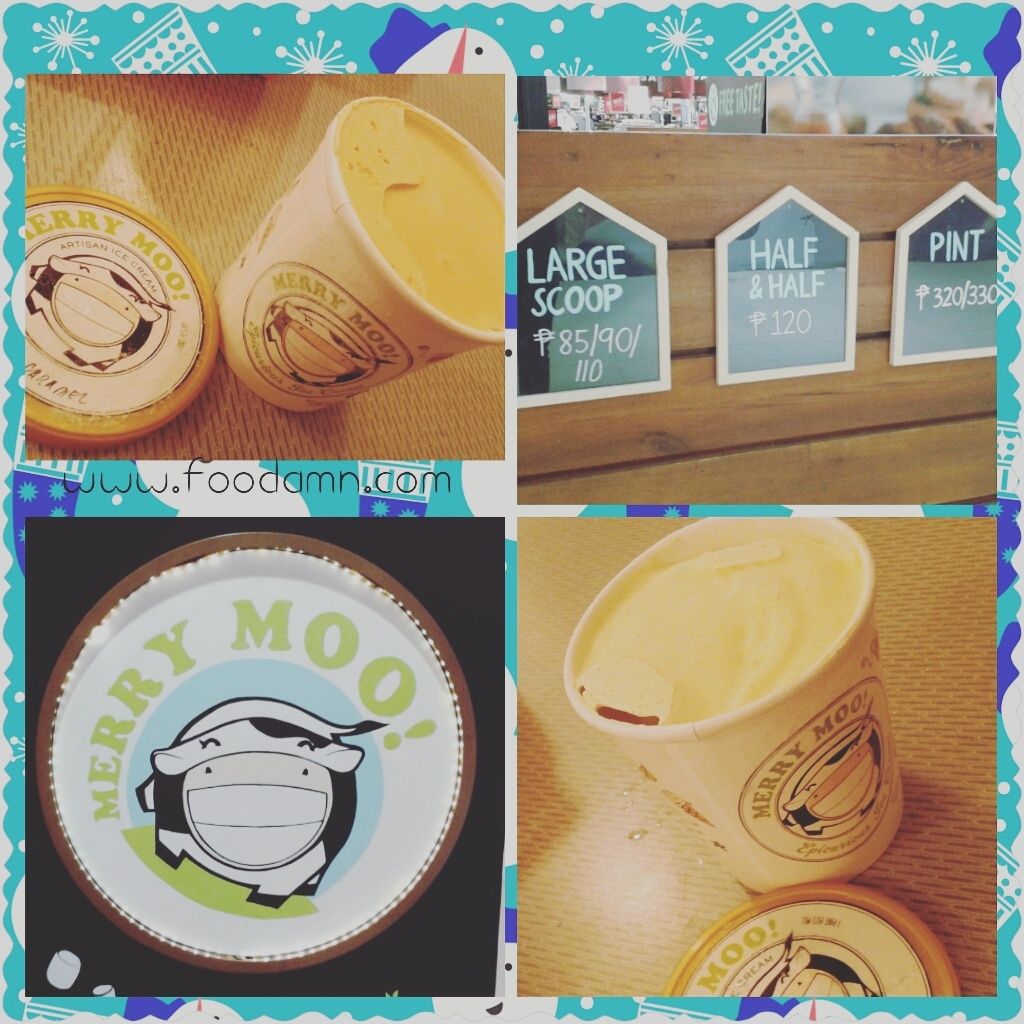 Sea salt caramel one of the yummiest! 
The enchanting seal salt caramel's sweet and salty peculiar merging taste, it's like